We would like to congratulate Dr. Isaac Vaghefi, one of our valued members, on his recent publication in Information Systems Research.

The Path to Hedonic Information System Use Addiction: A Process Model in the Context of Social Networking Sites
Isaac Vaghefi
The City University of New York

Bogdan Negoita
HEC Montréal

Liette Lapointe
McGill University


ABSTRACT. This study answers the call for a longitudinal view of addiction to hedonic information systems (IS) use by proposing a process model of its development, in the context of social networking site use. Through inductive and iterative analyses of primary data collected via interviews and surveys, and secondary data in the form of narrative accounts, we explain the process of addiction development via three phases associated with nominal, compulsive, and addicted use. In each phase, combinations of salient individual needs, affordances, technology features, IS use behaviors, and control mechanism outcomes (successful or unsuccessful) influence an individual's trajectory toward hedonic IS use addiction. Drawing on cybernetic theory, we explain the role of users' control mechanisms. We show how deficiencies related to the sensing, comparing, or regulating act, in conjunction with salient affordances, influence the development of addiction. The findings extend variance-based research on IS use addiction. They carry implications for research, users, technology providers, and policy makers in relation to hedonic IS use addiction.

About Isaac Vaghefi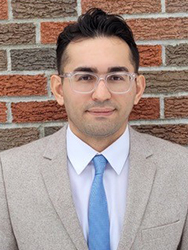 Isaac Vaghefi is an Assistant Professor of Information Systems at the Zicklin School of Business at Baruch College, The City University of New York. He holds a Ph.D. in business administration–information systems from McGill University. His research primarily focuses on the negative aspects of technology use, especially technology addictions and the use of technology in healthcare. His papers have been published in Information Systems Journal, Journal of the American Medical Informatics Association, Communications of the AIS, The DATA BASE for Advances in Information Systems, and others and received best paper awards at conferences such as International Conference on Information Systems, Hawaii International Conference on System Sciences, and HCI International. He has also served as mini-track co-chair and associate editor for several academic conferences, including the ICIS, HICSS, and AMCIS. His work has been featured in several media outlets, including The Washington Post, PBS, CBS, Fox News, Huffington Post, and Men's Health.